---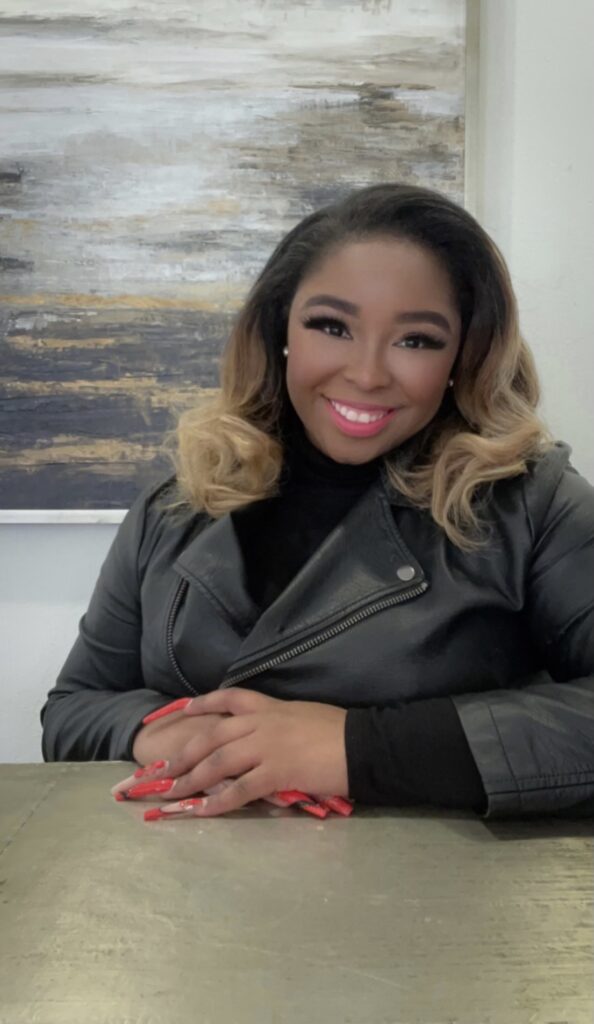 "A life without cause is a life without effect." Hello, my name is Taylor!
I am a Licensed Professional Counselor-Associate with a M.A. in Clinical Mental Health Counseling from Houston Baptist University, supervised by Angela Waggoner, MA, Ph.D., CSC(TX), LPC-S(TX), LCDC(TX), LPC-S(VA), LPC-S(LA), NCC. I will be pursuing my Ph.D. in Counseling Psychology beginning in August 2023 to further my education in counseling.
I am published in research in LGBTQAI+, micro aggressions, and sexual behaviors. I am also fluent in American Sign Language and have experience providing mental health services to the Deaf and Hard of Hearing populations. I enjoy contributing to the research that mental health practitioners implement in practice. My counseling training and experiences have emphases in the following populations: ethnic minorities, LGBTQAI+, Deaf and Hard of Hearing, women, African-American/Black women, African-American/Black males, military, marginalized populations, disenfranchised people of color, Christian and spirituality, adolescents, young adults, and adults.
About My Philosophy
I firmly believe that everyone has a unique purpose and skill set that makes them one of a kind. Creating a safe and non-judgmental space for my clients to freely express themselves is of utmost importance. My goal is to put the client first and ensure that I collaborate with the client to address their needs.
I have a holistic approach and strive to address the whole client (mind, body, and spirit). It is my life's purpose to assist others in identifying their purpose and discovering the tools to overcome life's obstacles. Life happens! And helping others navigate through life's happenings while achieving their goals and gaining further insight and resiliency is my passion. My life's mission and desire is to work with clients who seek to find wholeness in all domains of their lives including themselves and their relationships.
---
SKILLS AND EXPERTISE
Deaf & Hard of Hearing
Group Therapy
Career Counseling
Single Mother
Spiritual Identity
Bi-Polar Disorder
Depression
Anxiety
Mood Disorders
Personality Disorders
Behavioral Issues
Attachment
Relationship Issues
Life Transitions
Micro-aggressions
Spirituality
Racial Identity
HIV/AIDS
TREATMENT MODALITIES
American Sign Language
Emotionally Focused Therapy (EFT)
Humanistic
Person-Centered
Cognitive Behavioral Therapy (CBT)
Cognitive Processing Therapy for PTSD (CPT)
Dialectical Behavioral Therapy (DBT)
Multicultural
Narrative Therapy
Trauma Focused CBT
Existential
Feminist
Gestalt
Solution-Focused
Mindfulness
Strength Based
Rational-Emotive Behavioral Therapy
Psychodynamic
Credentials and Trainings
Education
Current Ph.D. Student in Counseling Psychology from University of Houston
Master of Education in Clinical Mental Health Counseling from Houston Baptist University (December 2022)
Bachelor of Science in Health Education with Emphasis in Psychological Health and Learning Sciences from University of Houston (May 2018)
Publications
Carmack, C. , Rodriguez, L. , Coleman, T. , Heath, M. and Ewere, T. (2020) Latent Profiles of Social Media Users, STI Knowledge, and Condom Use among African American Young Adults. Social Networking, 9, 1-10. doi: 10.4236/sn.2020.91001

Coleman, T. , Gabriel, K. , Coleman, N. and Carmack, C. (2018) "Wrap It Up!" Discourse on Condom Use among African American College-Attending Men in the Southern US. Open Journal of Social Sciences, 6, 111-126. doi: 10.4236/jss.2018.612011
Contact Information
Phone / Text: 832-377-5408
Email: taylor@lakesidecounselingtx.com
Basic Fees
Initial Consultation Fee: $125
Regular Full Session Fee: $100
Regular Half Session Fee: $50
Couple's Intake Session: $175
Couple's Session: $150
Open Path Full Session: $70
Open Path Half Session: $35
Assessment/Testing Fees: $50-$500 per administration
Subscription Service Fee: $100/month for text/email access during non-business hours
Packages
Packages are another money-saving option for those who know in advance they will want or need more time in treatment. Package rates are listed below:
4-Session Package: $385
6-Session Package: $570
8-Session Package: $750
12-Session Package: $1,110
---
I offer in-person therapy and counseling in Seabrook, TX and virtual telehealth therapy for Texas residents. If you feel ready to start your healing journey today, head over to the Client Portal to set up an appointment or free 15-minute consultation to decide if we're a good fit.