---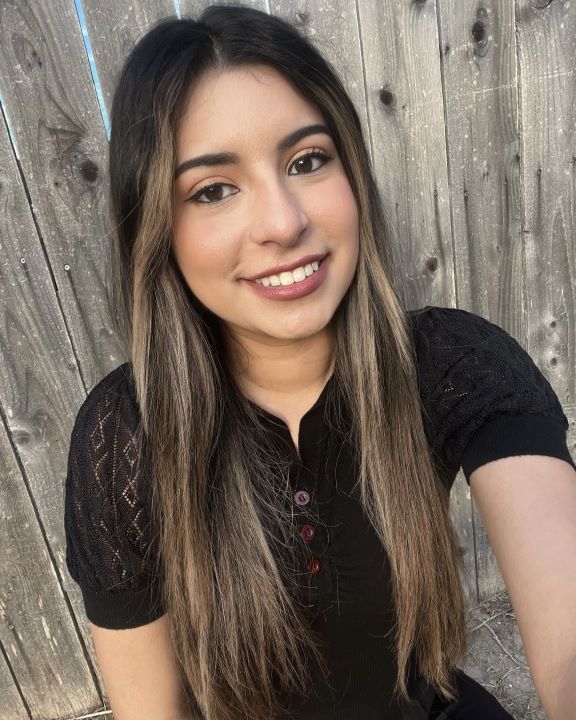 Hello my name is Vanessa! I am a Licensed Professional Counselor – Associate with a Master of Education in Clinical Mental Health Counseling from The University of Texas – Rio Grande Valley, supervised by Michelle Burkott, LPC-S (TX).
If you are reading this that means you are considering therapy, and I want to applaud you for taking that wonderful first step! I know it can be difficult to open up to a stranger, but my goal is to provide a safe space where you can feel comfortable expressing yourself freely without judgement. I want you to know that no problem is too small or "unimportant." If something is bothering you or interrupting your daily functioning, it's happening for a reason. Your feelings are valid!
About My Philosophy
I grew up in a Hispanic community where stigmas against mental health made it difficult to find support and seek help. It was lifechanging when I took the leap and decided to get help for myself. I know it can be lifechanging for you too!
I believe that every individual is unique. Your treatment plan will be tailored to what is best for YOU. I believe that every individual has the ability and power to make changes and better their wellbeing. Sometimes we just need a helping hand, and that is exactly what I'm here for! I value the counselor-client relationship. We will take time to get to know each other before collaboratively working together to find solutions for your unique circumstances. My goal is for you to leave each session feeling empowered and supported.
As someone who has personally experienced anxiety and depression, I understand how difficult it can be. You may wonder if things are ever going to get better. I can assure you from personal experience that putting in the effort is worth the results. Although it may not always be easy, I promise to be there for you every step of the way!
---
TREATMENT MODALITIES
Cognitive Behavioral (CBT)
Exposure Therapy
Solution-Focused Brief Therapy
Gestalt Therapy
Person-Centered Therapy
Positive Psychology
Trauma Resolution
Feminist Theory
Mindfulness Therapy
Telehealth & Virtual
---
Credentials and Trainings
Education
Master of Education in Clinical Mental Health Counseling from University of Texas – Rio Grande Valley
Bachelor of Arts in Sociology from University of Texas at San Antonio
Contact Information
Phone / Text: 956-513-7645
Email: vanessa@lakesidecounselingtx.com
Basic Fees
Initial Consultation Fee: $125
Regular Full Session Fee: $100
Regular Half Session Fee: $50
Assessment/Testing Fees: $50-$500 per administration
Subscription Service Fee: $100/month for text/email access during non-business hours
Packages
Packages are another money-saving option for those who know in advance they will want or need more time in treatment. Package rates are listed below:
4-Session Package: $385
6-Session Package: $570
8-Session Package: $750
12-Session Package: $1,110
---
I am located in Mission, Texas and offer virtual telehealth therapy for all Texas residents. If you feel ready to start your healing journey today, head over to the Client Portal to set up an appointment or free 15-minute consultation to decide if we're a good fit.